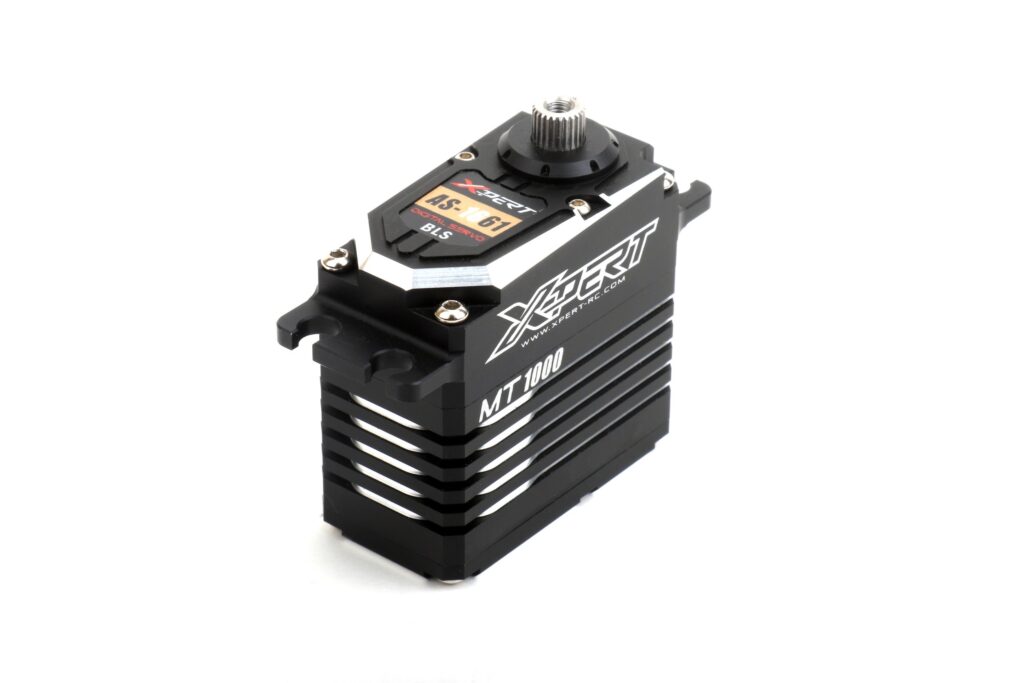 All new Mega Torque motor that produces over 1000 oz-in power for large scale airplane application.
Brushless motor design provides extremely high speed, top efficiency, and low power consumption.
4096 resolution and SIC (Single Integrated Circuit) for the highest performance and durability.
Aluminum case.
Quick release cable.
Super strong harden full stainless steel metal gear.
Carbon fiber + aluminum servo horn included.
Glitch-free + fail safe.
Sophisticated error correction.
High-Speed, High-precision 12-bit AD converter and CPU calculation.
Over current and over temperature protection.
Start sonorant and smooth soft start.
For detailed information, please click here.